I had a very busy time at the annual American Psychological Association Convention this year in Orlando. I did four very different presentations in the four days I attended, which was a stretch! I also got to network with some incredibly interesting and accomplished psychologists who regularly support, encourage, and inspire me. I usually only get to "connect" with these folks via email or Twitter, so it was a treat. And, to top it all off, I brought my mother with me, which was a first for us both at a professional conference.
A highlight for me was watching the APA Ethics Committee, led by Stephen Behnke, JD, Ph.D., Director of the APA Ethics Office leading a session on hot topics in ethics in which the packed room all got to participate and share ideas. Another treat was having leaders I've admired for a long time attend my own presentations and come up afterwards to express appreciation. Moments like that can be incredibly meaningful to me as I move into becoming a mid-career psychologist. One such example was Dr. Philip Zimbardo coming up to to me after a talk I gave, and then watching him receive his Distinguished Lifetime Contribution to Media Psychology Award the next evening. Cool stuff.
I was also delighted to see one of my very favorite professors, Dr. Rhoda Olkin, receive her award from the Committee on Disability Issues in Psychology (CDIP). Dr. Olkin gave a very well-received talk on her great work on living with disabilities and working with clients with disabilities. If you haven't read her book What Psychotherapists Should Know About Disability, you should go get it now.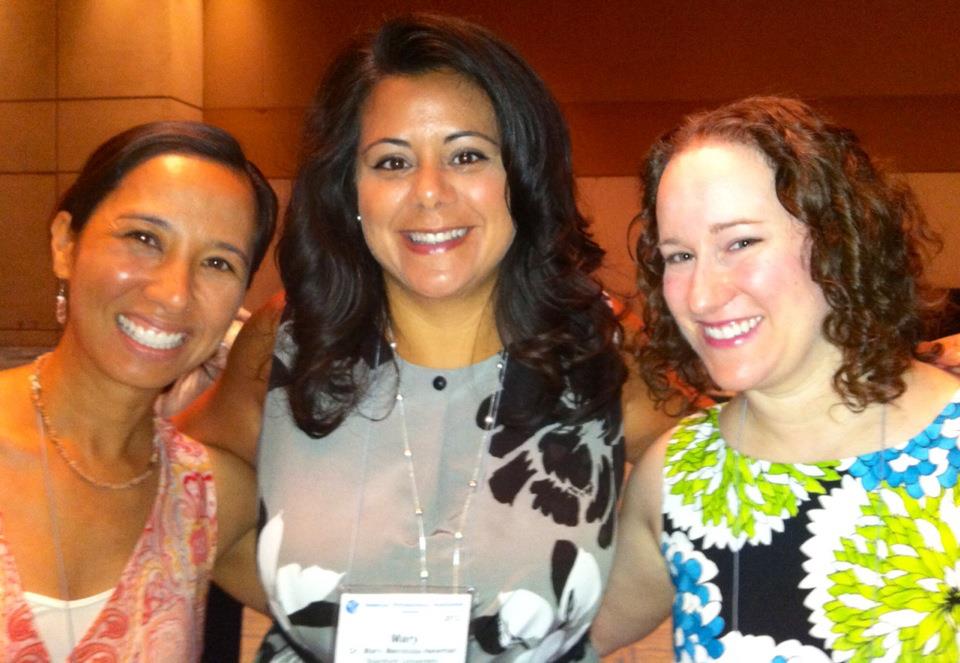 My presentations included the following, (and I'm grateful to my colleagues for teaching me so much in these presentations):
Transmedia Storytelling: Creating Engagement and Meaning in Business, Education, and Clinical Practice, with Pamela Rutledge, Ph.D. and Jerri Lynn Hogg, Ph.D.
Stigma Squared: Understanding Kink in LGBT Communities: The Revolution Within: Sexpositivity and Celebrating Sex Within LGBT Communities, with Theodore R. Burnes, Ph.D., MEd, Ryan Witherspoon, B.A., Anneliese A. Singh, Ph.D.
Connections, Intersections and Coalitions: Feminist Healers Group, Roundtable Discussion, with Edna Esnil, Psy.D. and Mary Mendoza-Newman, Ph.D.
Symposium on Social Media in Long-term Care Settings: Roles, Responsibility, and Unlimited Possibilities, with Mary M. Lewis, Ph.D., Geoffrey W Lane, Ph.D., Eleanor Feldman Barbera, Ph.D., and Patricia L. Bach, Psy.D., R.N.
Next year, APA will be held in Honolulu, and my goal is to engage in more relaxation and maybe just do one or two presentations. 🙂